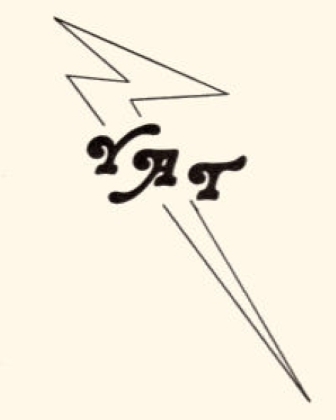 Testimonial
I first attended a YAT show in 1990 when I was 19 & saw an incredibly good production of 'Our Country's Good'. It was so excellent that I wanted to investigate how I could do something as creative, imaginative & expressive as the other young people I watched on stage. I was told they offered free workshops. So I went along to one. They were held at Collis school, & the groups director Eric Yardley lead the session & it was indeed free & open to all. When it came to them putting on their next show I was able to audition, rehearse & perform all for free thanks to YAT (& possibly due to some extent to its affiliation with the adult Amateur Dramatic group TTC - Teddington Theatre Club). I was in shows with YAT for the next 6 years and it encouraged me to follow a career firstly as a Drama-Therapist but ultimately as a professional actor.
YAT was instrumental in me finding where my strengths lay as a person. It helped me find my dream & then sent me down the path of pursuing that dream over the last 11 years. I am now a fairly successful actor & that is largely due to Youth Action Theatre, and that would not have happened if YAT had not been free to attend.
Many young people have used YAT as a spring-board to follow a career as a performer. But, many more found great life-long friends through doing plays together. Many found their future wives or husbands through the group. There was terrific fun had by attending YAT at Collis school on a Monday, Thursday & Friday night & there was great art being created there too.
Whether young people used YAT as an opportunity to prepare them for a life in the arts or not the benefits & advantages from attending the group were endless.
Confident body language, a strong voice, developing eye-contact, breath control, a team spirit, trust, mutual dependency, a sense of achievement, the opportunity to be creative, the opportunity to laugh, the opportunity to be in a team of artistic people working towards an end goal and always achieving that goal successfully, all these things happened through both the workshops and the performances and the tours abroad, which were all offered by YAT. None of these would have been possible without the doors being open and there being no entrance fee from the first day to the last.
Now I am 43 years old I have a partner, a baby (& 1 more on the way next month) & I am able to pay my way in society & look after them by being a (reasonably) successful actor in the theatre & on TV. The incredible life of a working actor was introduced to me by YAT & thanks to that group I was prepared & trained-up to pursue that career in a thoroughly professional, responsible & creative manner, thanks to Youth Action Theatre, it's creator Eric Yardley and due to the group being offered for free to it's very grateful members.
Peter joined YAT in 1990