YAT Audition Notice :: All's Well That Ends Well
---
YAT will next meet at its regular workshop/rehearsal space at Collis School, Teddington from 7.30pm on Monday 18 May 2015 where we will be holding a read through for our first Summer 2015 production, All's Well That Ends Well. This will be followed by auditions on Monday 1 June at 7.30pm at the same venue.

READING
Monday 18 May 2015 @ 7:30pm (Collis School, Teddington)

AUDITIONS
Monday 1 June 2015 at 7:30pm (Collis School, Teddington)

REHEARSALS
Every Monday, Tuesday & Thursdays @ 7:30pm (Collis School, Teddington)
Not everyone will be required at every rehearsal

PERFORMANCES
Tuesday 11 August to Thursday 13 August 2015 (Hampton Hill Playhouse)
Monday 17 August to Saturday 22 August 2015 (theSpace @ Niddry St (v9), Edinburgh)

Click here for the official Facebook audition event

ALL'S WELL THAT ENDS WELL
By William Shakespeare
Adapted by Bill Tordoff
Directed by Sarah Dowd & Lizzie Lattimore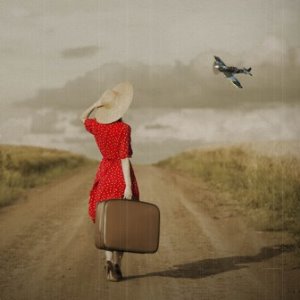 Using a back drop of the 1940s during the Second World War, this abridged version of Shakespeare's popular romantic drama is filled with comedy amidst the battle of realising true love. There are great characters and themes to explore as well as a spot of swing dancing to really capture the mood of the forties! Come along and find out more about this fantastic opportunity to perform at the world's largest arts festival, the Edinburgh Fringe Festival, following preview performances at Hampton Hill Playhouse!

"Helena is in love… Bertram is indifferent… And so begins one of theatre's greatest romances. Shakespeare offers a masterclass in the comic study of romantic ambition and class distinction as Helena eloquently plots and conspires using intelligence, resourcefulness and feminine wiles! All's Well That Ends Well shows strong women winning the war of the sexes as they use wit and wisdom against foolish and frivolous men."

Please note that anyone wanting to take part in the Edinburgh show must be over 18yrs old and will be required to cover travel and accommodation costs.

We will rehearse at the same time as those involved with DNA and form the other half of a double bill to be performed with them at the studio theatre at Hampton Hill.

If you want to take part in this production but may have difficulty attending the auditions then please register your interest by contacting us on 0844 740 1970 or via our Contact Us page.
---
| | |
| --- | --- |
| Readings/Auditions/Rehearsals | Published at 11:44am on Saturday 16 May, 2015 |